Matrix Manager Is Helping You Share Important Information To Your Members
These Designs Are For You To Use, There Is No Charge For The Creative!
Matrix Manager wants to help our credit union clients and friends share important information to members. And right now, with the new spikes in COVID positive cases, it's important that we share ways they can stay safe while in the community.
For this reason, the Matrix Creative Team developed mini-campaigns to help educate members on touchless payments and using digital wallets so that members can empower themselves to "go touchless". There is no charge to use any of the elements we've created.
You can us one or all of the following, pre-designed elements:
Email
Direct Mail
Social Media Posts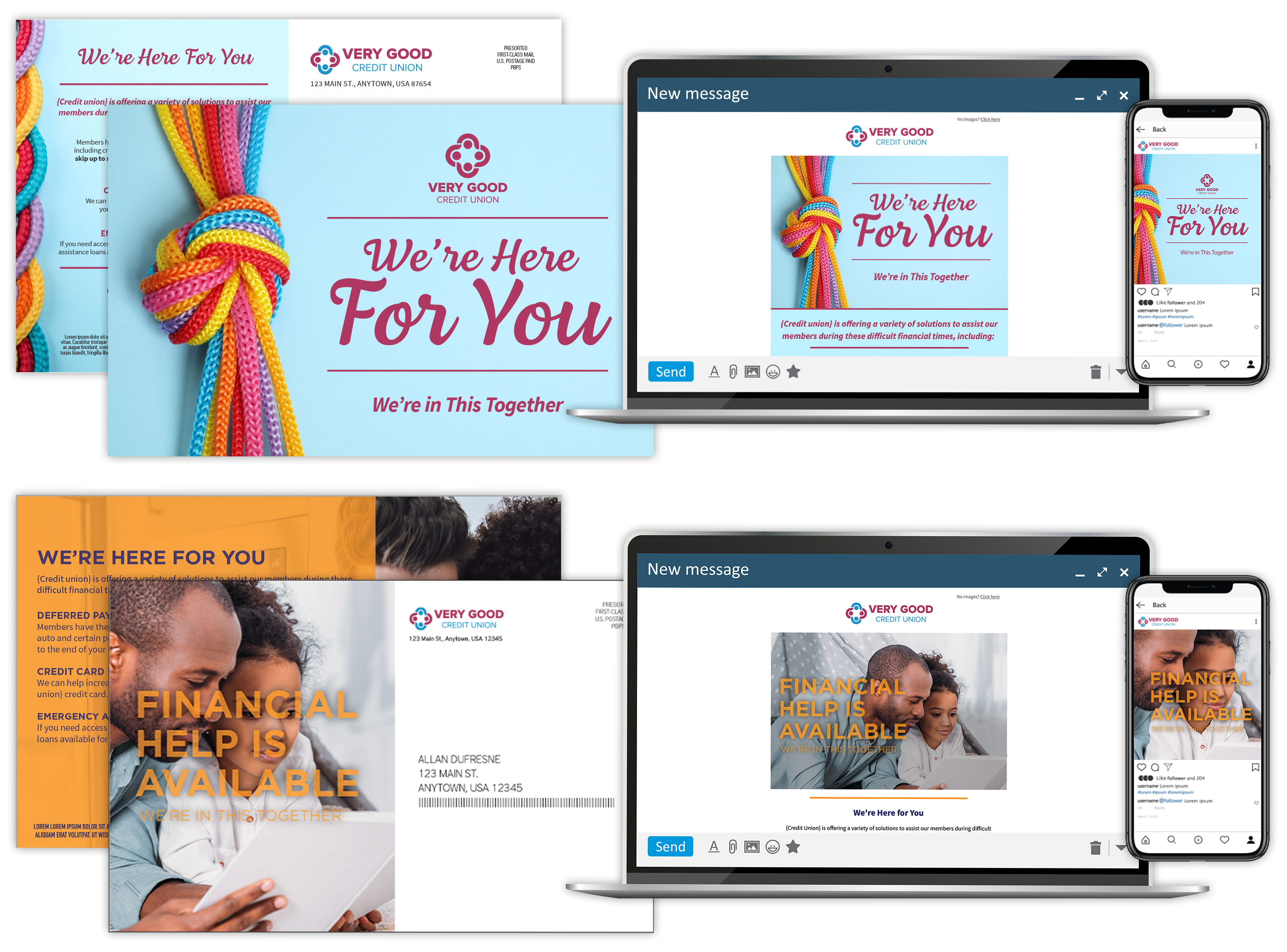 Deploying Your Mini-Campaign Is Very Simple!
Simply click on the Get Me Started button and complete some basic information. We'll respond back to you quickly to find out which designs and elements you'd like to use. From there we'll get you everything you need to go into production and your campaign can deploy in as little as 24 hours! We'll customize the pieces with your logo and you can edit content to your liking.
Affordable and Easy to Budget.
Direct Mail
All you pay is a flat fee per record for email deployment and a single, all inclusive price per piece for direct mail which includes printing, list management, mail prep and standard rate postage.
Keep In Mind . . .
On average, only 30% of your members will open and read your emails
All members need to know how the credit union can help them during this critical time
Using a multi-touch approach will increase awareness exponentially
The time to reach out is NOW
We have other COVID related pieces available to you. Simply ask your Matrix Manager representative about the pieces of interest to you!
To get your Touchless Payment Mini-Campaign started, simply click the "Get Me Started" button or give us a call at 877-258-9037.
Matrix Manager, a leader in credit union member communications since 2003, is here to to help you navigate member communications during these unprecedented times.