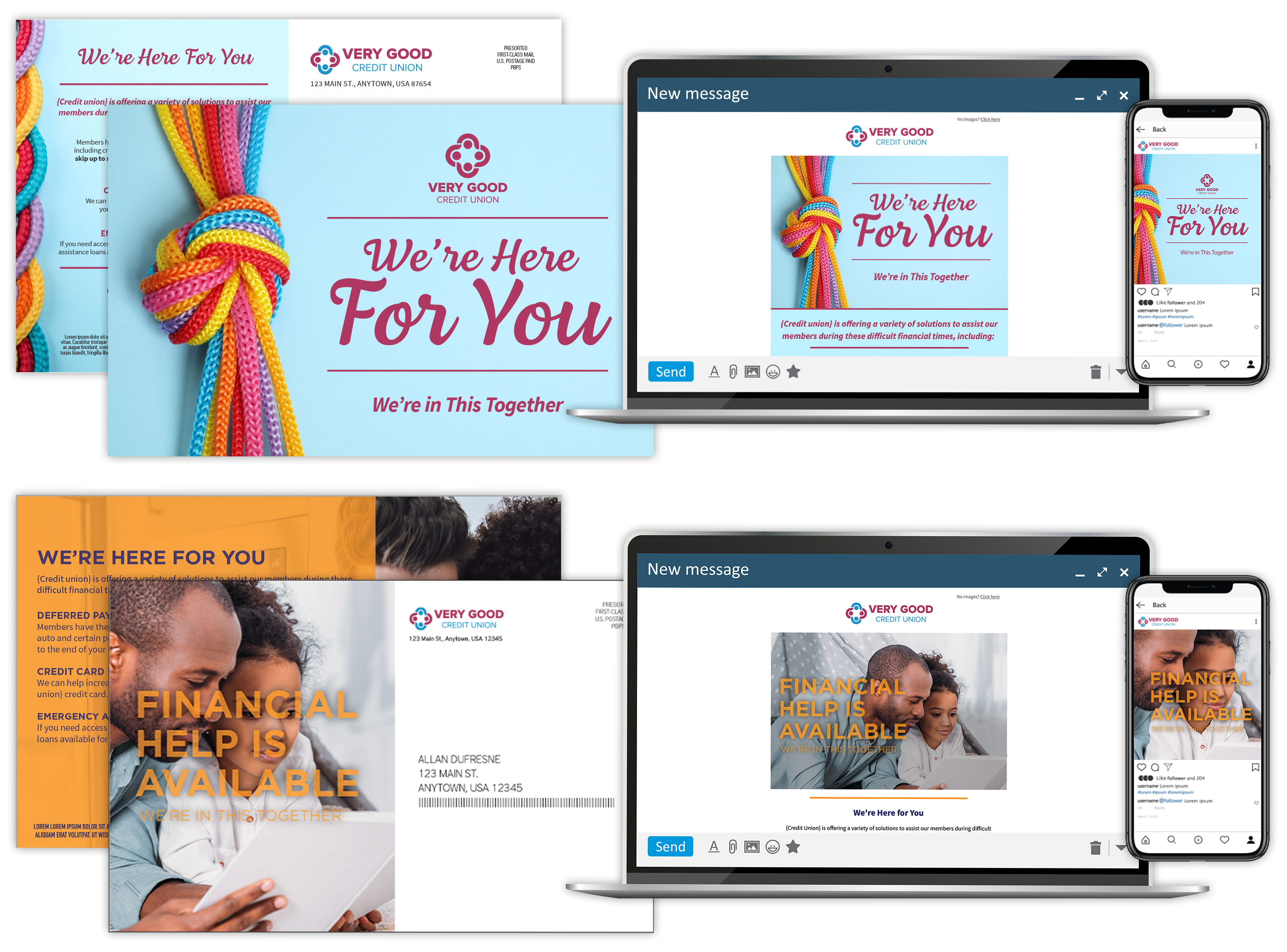 Stay Connected To Your Members Through the COVID-19 Crisis
We can have your messages out in 48 hours.
It's important that credit unions stay connected to their members during these difficult and confusing times. Matrix has developed ready-to-go direct mail, email and social media designs that can be deployed within 48 hours. Reach your members with messages about financial assistance and other timely and important information. We've made it affordable and easy. Custom designs are also available if you'd like a fully branded campaign.
Click here to learn more.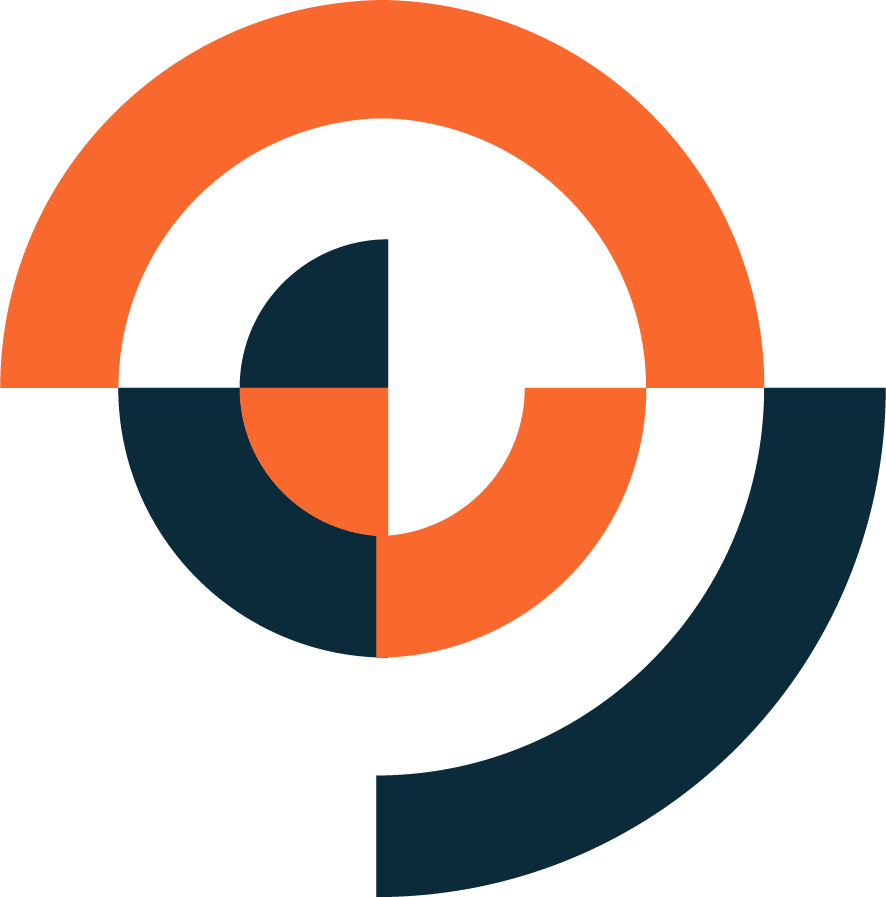 Welcome to Matrix Manager!
We've been working with credit unions and banks since 2003 automating direct mail and email campaign management. Reduce the time you spend managing and updating your Onboarding, Retention, Loan Generation, Reboarding, Pre-Approval, Member Acquisition and other ongoing campaigns from several hours to simply minutes using your own, secure online campaign management portal.
No need to invest in costly CRM systems to manage your marketing campaigns. Matrix Manager does it at a fraction of the cost, and we uphold the design aesthetic, so your brand is carried through beautifully and consistently in all communications.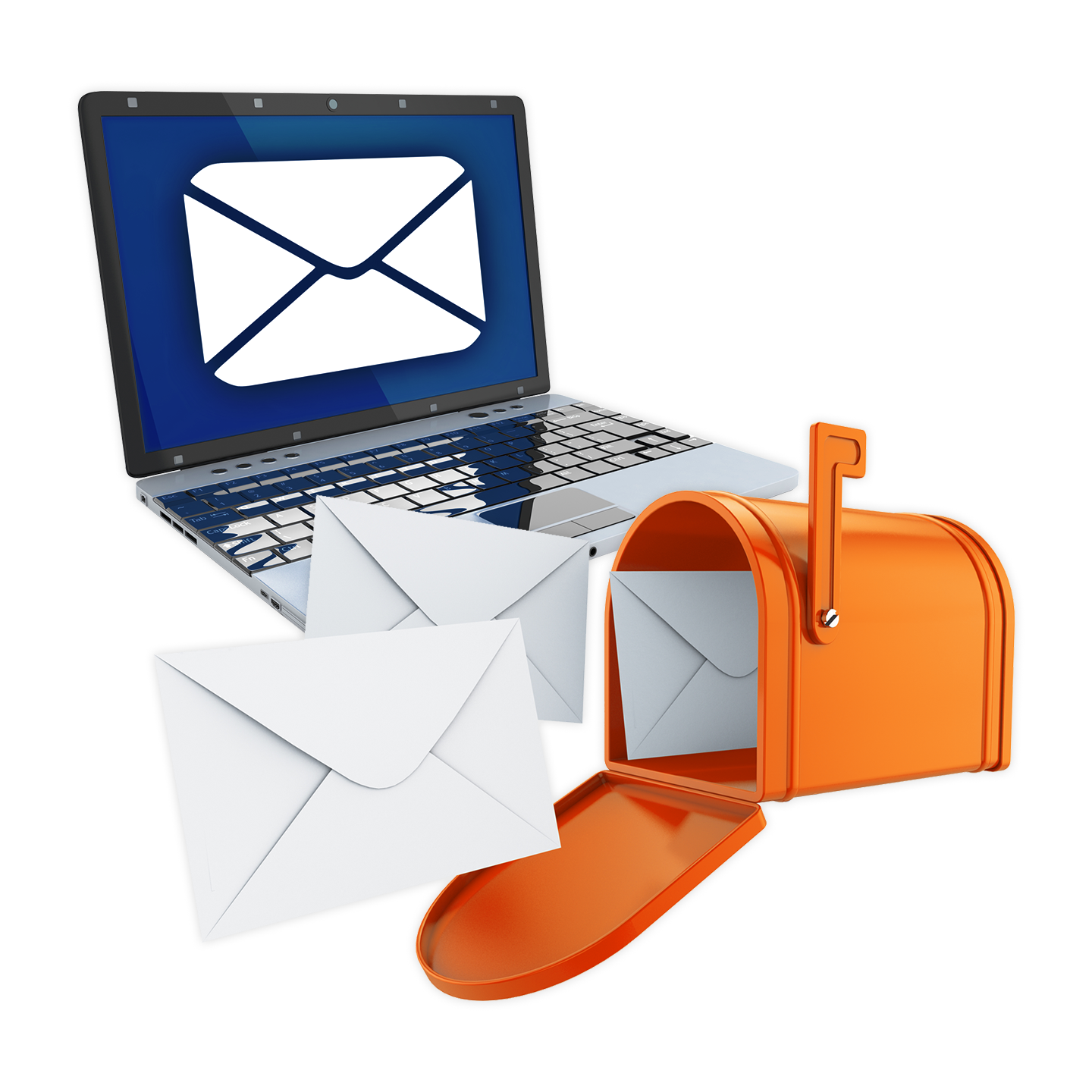 The Perfect Pairing
What goes together as well as peanut butter and jelly? Direct Mail and Email of course! Many clients have opted to incorporate an email follow-up to specific monthly mailings and the Matrix Team can help make that happen! Want to automate a follow-up email two weeks after the direct mail piece is sent? We can do that for you!
Just click here and request info!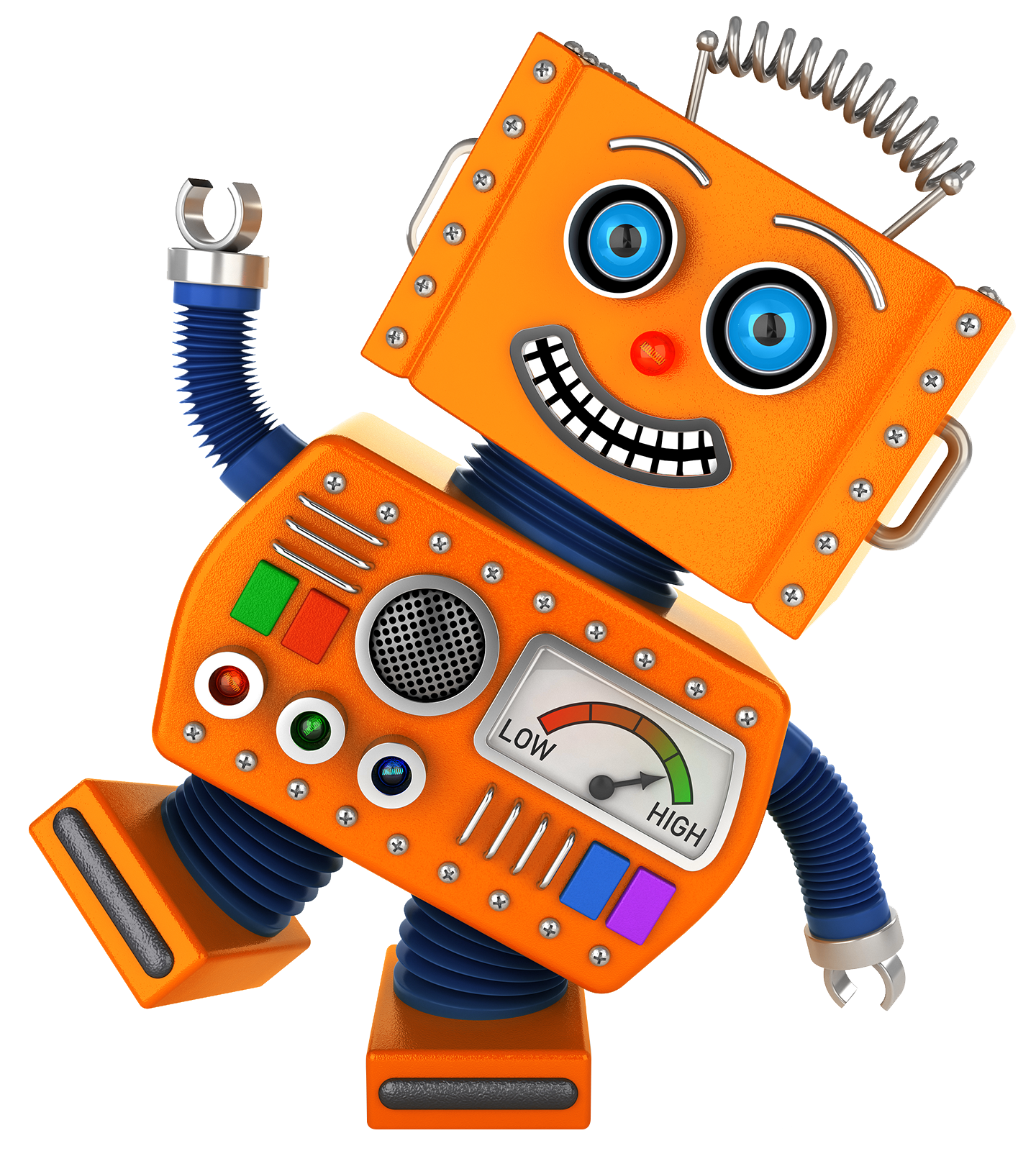 Marketing Automation
Matrix can simplify your monthly campaign data upload process by automating your data uploads!
Simplify recurring direct mail and email marketing campaigns with our automation platform. Send messages daily, weekly, or monthly without lifting a finger.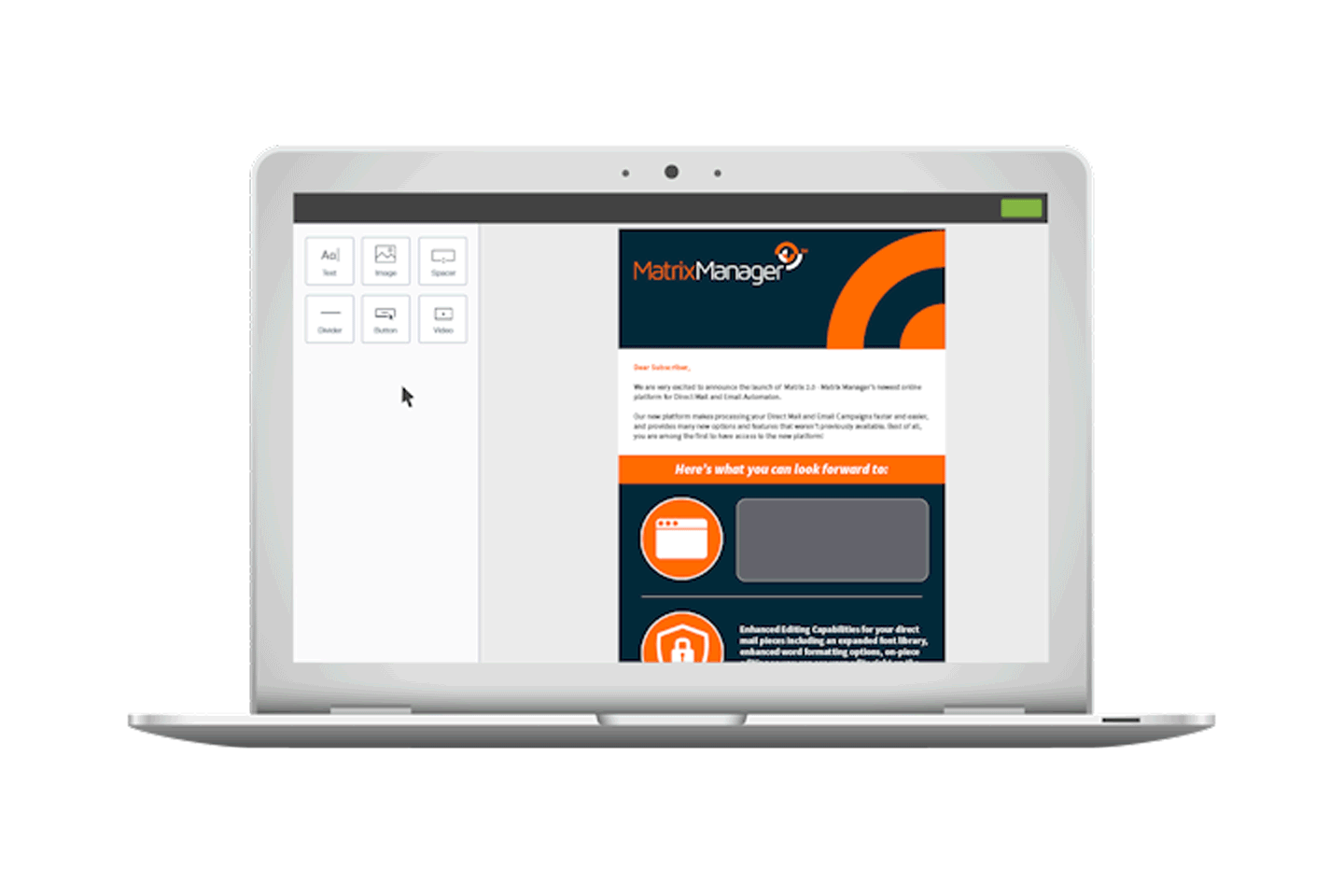 Have You Tried Out Matrix Email?
Ask for Your FREE Trial!
If you haven't had the opportunity to try out Matrix Manager's email platform we HIGHLY recommend you give it a test drive! No coding involved, fully responsive email design, drag and drop email builder, template catalog made up of all your designs and real time reporting.
Want to give Matrix Email a test drive? Just ask us and we'll set you up with 5,000 credits!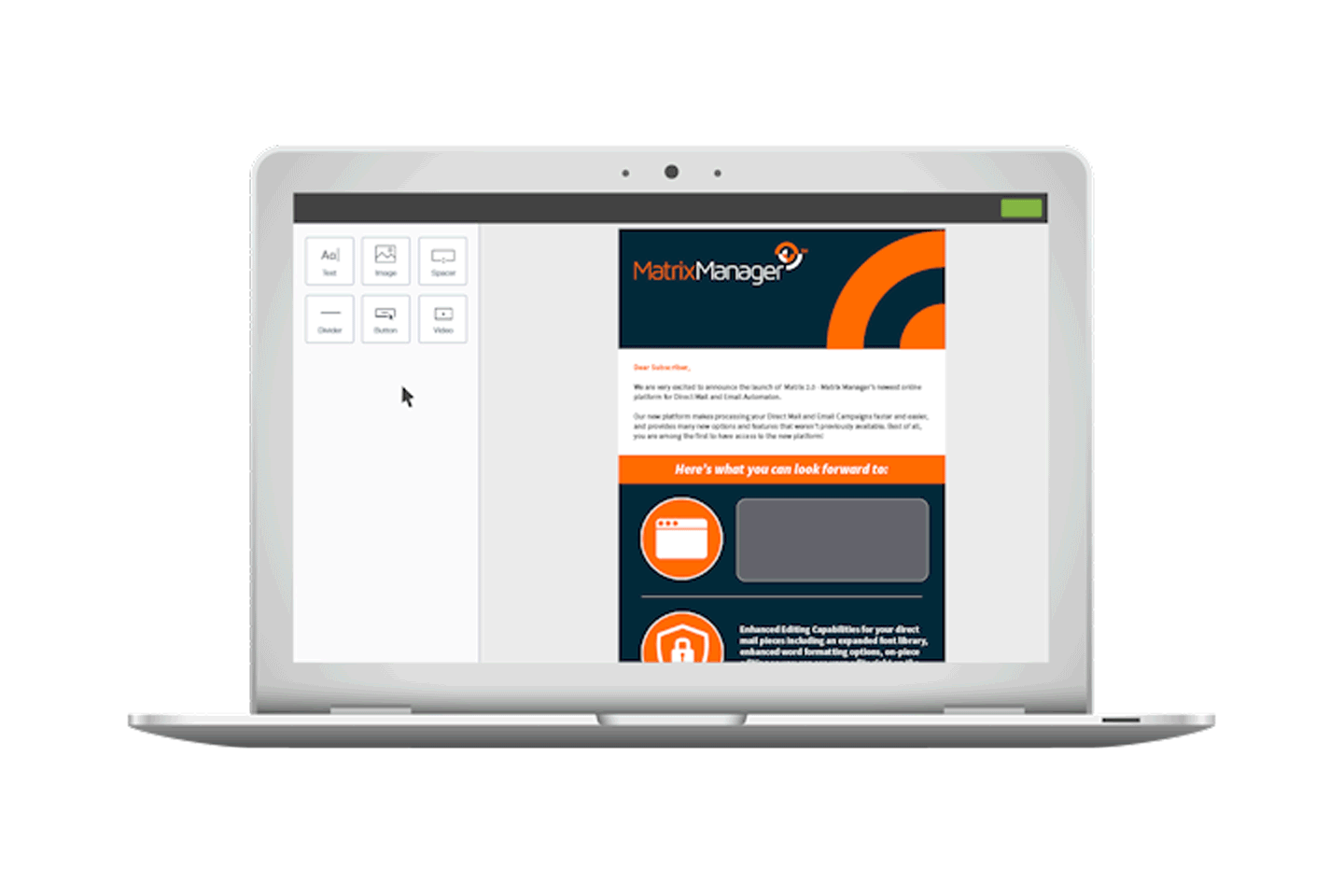 The Marketing Engine for Brand Champions.
Ask for Your FREE Trial!
We build templates around your brand, not the other way around.Click here for more info.
We are direct mail. We are digital. We are creative. We are strategic. We are a full-service marketing agency, which means we have everything that bank and credit union marketers need to get the job done. Plus, we have proprietary online tools that give you the ability to manage your ongoing marketing programs right at your fingertips. The bottom line is we're more than a marketing agency, and more than a collateral management platform…we're the best of both worlds.
Our online direct mail module lets you edit pieces for free, manage orders, and approve distribution all while spending about 15 minutes per mailing.
Sending email is fast, easy, and effective using our email module and Advertising. Change images and copy, upload custom HTML, manage distribution, and access tracking all from a secure account.
We're more than just collateral management platforms. We leverage our technology when the occasion calls for it, but more than that we have a full suite of marketing services under one roof.
Since our inception in 2003, we've been lucky to help credit union and bank marketers at financial institutions across the United States. These are just a few of our valued clients.
Matrix Manager, Inc.
1430 Blue Oaks Blvd., Ste. 230 Roseville, CA 95747
1-877-258-9037